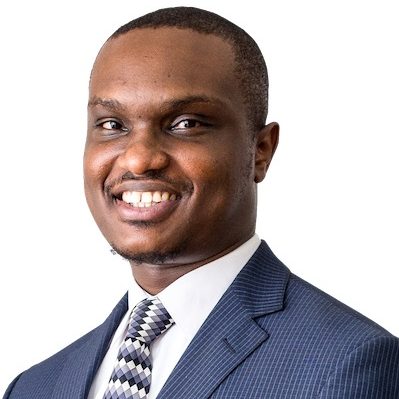 John is a Partner at Oraro & Company Advocates in the dispute resolution practice group, specialising in arbitration, alternative dispute resolution and litigation. With over 12 years of experience, John has represented and advised local and international clients particularly in employment and labour law, pension law, construction law, banking and commercial disputes and constitutional law.
John has represented and advised clients in a wide variety of sectors including construction, education, financial services, Insurance and transport & logistics.
John also has a keen interest in Arbitration practice and has been involved as a party representative in numerous domestic commercial Arbitrations over the years. John is also a professionally qualified Arbitrator in his own right having attained the rank of Fellow of the Chartered Institute of Arbitrators (FCIArb).
Additionally, John is proud to steer the firm's publications committee which has to date successfully published 12 issues of Oraro & Company Advocates' flagship newsletter – Legal & Kenyan.
John holds an LLB from the University of Warwick, United Kingdom and a Post-graduate Diploma in Law from the Kenya School of Law.
"John is well regarded for his expertise in advising employee associations and trade unions."
Acting for a privately owned limited-by-liability company registered and incorporated in South Sudan, Kenya and Ethiopia that deals in construction, logistics and supply-chain services, in a domestic arbitration based on a claim by the contractor against the employer for the payment of the development costs of a university campus complex constructed by the Claimant, running into the hundreds of millions of shillings.
Acting for an Insurance Company in a potential claim of approximately USD 12 million for impaired assets against three insolvent companies, where it invested in notes and commercial paper.
Represented the Kenya Electricity Generating Company (KenGen) in a constitutional case involving the competing fundamental rights and freedoms under the Bill of Rights, particularly the freedom of expression, the right to access to information, the freedom of the media and the right to privacy.
Part of a team acting for the County Assemblies Forum challenging a decision of the Independent Electoral and Boundaries Commission (IEBC) to call for the 2017 general elections (2017)Part of a team representing Emerging Capital Partners (EACP) in an anti-suit injunction application where the parties are not a party to shareholders and management agreement.
Represented CBK in a case in which the petitioner sought to stop the largely popular transfer of money services provided by mobile telephone companies including Safaricom's "M-Pesa" and "Airtel Money".
Part of a team Represented Kenya National Union of Teachers (KNUT) in a historic 2015 pay rise dispute against the teachers' employer, the Teachers Services Commission.