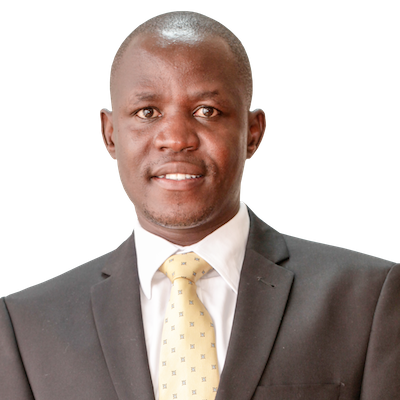 Jacob is a Partner at Oraro & Company Advocates in the corporate & commercial practice group. With over 8 years' experience, he has advised local, international corporates in on commercial contracts, corporate advisory, corporate restructuring mergers & acquisition, privatisations and infrastructure projects. 
Jacob was recently part of a team that advised in a complex debt to equity restructuring of Kenya Airways Plc that aimed to reposition the National carrier for long-term growth and business sustainability. He also acted for a leading commercial bank in the financing of the first road construction projects under the Road Annuity Program of the Ngong-Kiserian-Isinya and Kajiado-Imaroro Roads.
Chambers Global ranked Jacob as a "lawyer to watch" since 2016 to date and referred to him as " a really great lawyer"
Jacob holds a Bachelor of Laws (LLB) from the University of Nairobi and a Diploma in Law from the Kenya School of Law.
"Jacob is really great. A top guy in his field"
Chambers Global, 2018.
Part of a team that advised Citigroup Global Markets Limited in its capacity as the underwriter and book runner for the offering of a total of 1,477,169,549 new shares by Kenya Airways Plc (KQ) in funding the pre-delivery payments to aircraft manufacturers in connection with the acquisition of 9 Boeing Dreamliner aircrafts and 10 Embraer aircrafts to finance KQ's capital expenditure requirements. (2015)
Part of a team that advised the Government (through the office of the Attorney General) on the legal implications of the most complex debt and equity restructuring of Kenya Airways Plc. (2017)
Advising for a leading investment and real estate company in the acquisition of 40% stake a in a private Kenyan company that provides serviced office solutions for a potential investment of USD 2.5 million into the company. (Ongoing)
Part of a team that advised Accion International, Velocity Capital and Progression Capital Africa Limited in a multi-jurisdictional due diligence and report in connection to the proposed acquisition of approximately 20% stake in the Cellulant Corporation.
Acting for a lender in relation to the financing of road construction of the Ngong-Kiserian-Isinya Road and Kajiado-Imaroro Road. These are the first road construction projects that are to be undertaken under the Road Annuity Regulations (2018)
Part of a team that advised in the government-to-government collaboration between the Government of Kenya and China National Petroleum Corporation on a proposed USD 1.8 million project to develop up to 350 MW of geothermal power. The project will be completed in phases using existing geothermal wells licensed to third parties at its initial stages, and subsequently, wells discovered through exploration. (2017)